Elegant Elbe
Discover the natural beauty of former East Germany's dramatic landscape on this 10-day Elbe River cruise. Witness the opulence of Saxon monarchs as you stroll through their palaces and gardens; sail between the sandstone cliffs of Germany's "Saxon Switzerland." Your journey is bookended by nights in multicultural Berlin and beautiful Prague.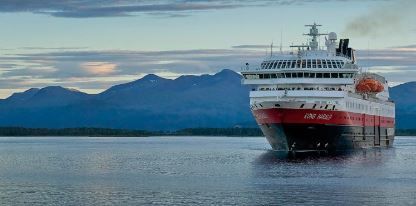 The Classic Voyage South - Winter
Hopefully you will see the mesmerising Northern Lights, when sailing with Hurtigruten during wintertime.