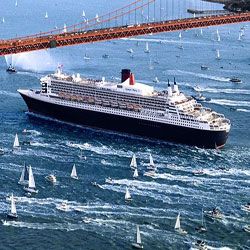 7-Day Eastbound Transatlantic
Queen Mary 2 is the most magnificent ocean liner ever built. Her every detail harkens to the Golden Age of Ocean Travel, while providing one of the most modern travel experiences on earth. From bow to stern, discover 14 spacious decks on which to relax and unwind; to indulge in pleasures and pursuits you never normally have time for.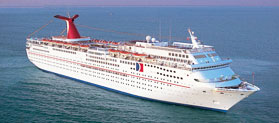 5 Days Western Caribbean from Tampa, FL
Cruise from one sunny tropical isle to another in the glittering turquoise seas of the Western Caribbean. A Carnival cruise to the Western Caribbean offers idyllic days of swimming, snorkeling, and strolling pearly white-sand beaches and romantic nights beneath the twinkle of clear, starry skies. Explore many wonderful ports of call on your Western Caribbean Cruise.